Time for another MMMM update! And since I finally had some free time on my hands this week, with permission from a few of the participants I was able to put together this nifty banner to highlight the SAL. If you're new to my blog and haven't heard of MMMM yet, click on the banner above to take you to the hosting blog, Pull The Other Thread, for full detail.
Anyway, this is kind of a late post, but better late than never I guess. I still made it before the week was up at least! After having a pretty productive week last week, I haven't made too much progress this past week.
I finished the basic cross stitching on Be Merry, now it's just waiting for backstitching and beads: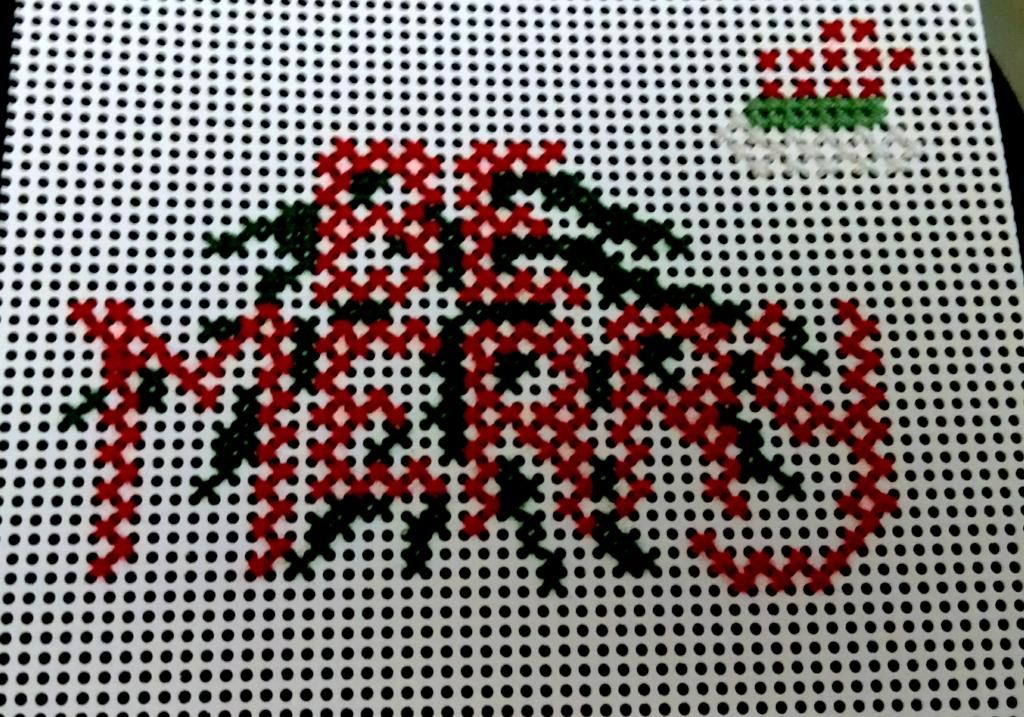 I also made a bit more progress on Teton Santa's shorts and mittens:
I also picked up Victorian Tree tonight, so that's the last project I'm hoping to finish by the end of the month(ish). I don't have a picture of that yet since I've only put a few stitches in, but at least I'm on my way.