It's time for Mega Mini Month Madness update #2. I think I will change my update day from Wednesday to Thursday, since I realized yesterday that Wednesday are my long days... and that usually means I don't have time to blog.
Thanks to conference on Saturday and Sunday last week, I had a pretty productive week of stitching. In fact, it might be the the most productive week I have all month...
So nothing is "finished" yet, but I did finish all of the stitching on Mill Hill's Hot Stuff for my first mini project of the week: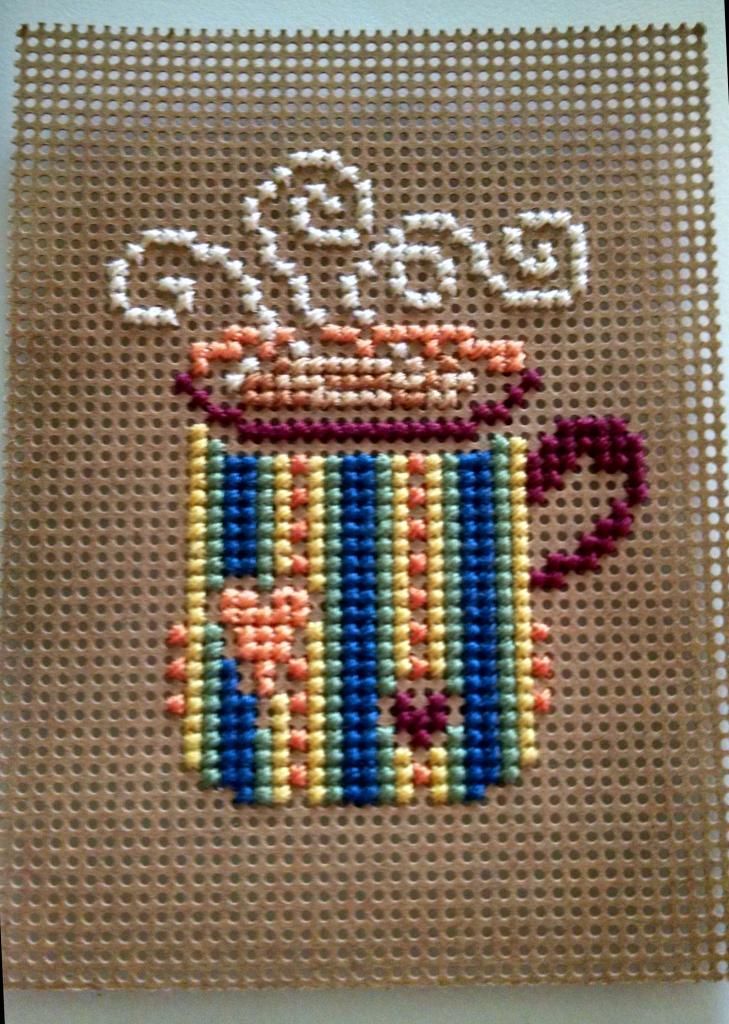 Unfortunately I have had to frog quite a bit on this one. :-/ For some reason, I just can't quite seem to count right. Hopefully I will have better luck next week.
So for my goals for the month, they have now been updated to:
Finish the beading Tropical Kitty, Provence Rooster, and Hot Stuff
Finish stitching Teton Santa and Be Merry (then bead thereafter)
Start the last project I 100% must get done before Christmas: Victorian Tree
Until next week!