I'm a little behind (well, closer to a week actually) in posting a picture of my orts for
Daffycat's Totally Useless SAL
this month. I managed to get a cold on Christmas Eve, so needless to say, I haven't been doing much the past few days. Bleh...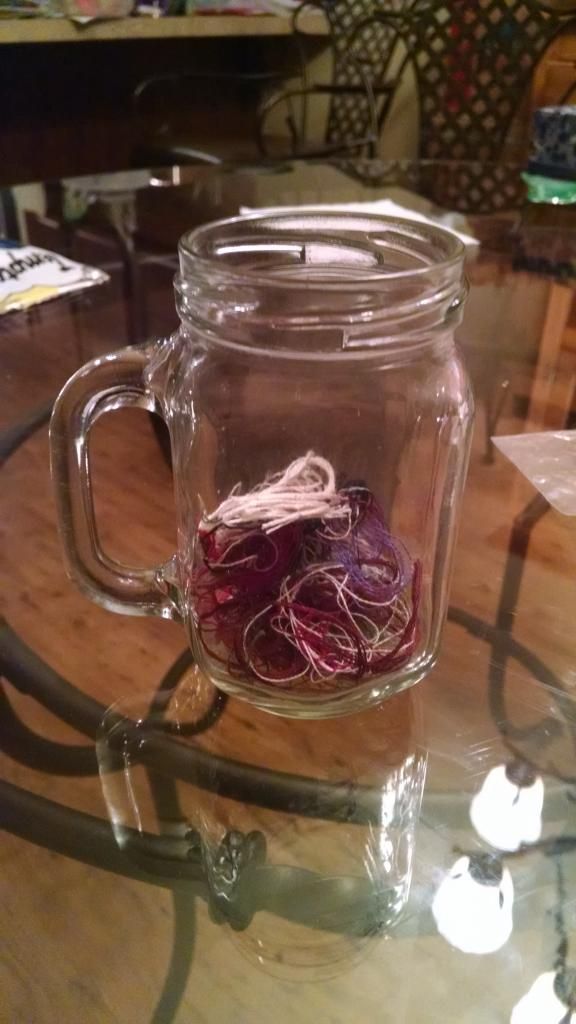 Anyway, here is my last picture of the ort jar for the year. I've emptied it out and have started collecting for the new year. Still mostly Christmas colors, as you can see by the over abundance of red everywhere still. But hey, there's some purple peeking out there too. Actually, the colors in this photo turned out a little wonky anyway, since there wasn't really any good lighting to be had last night. Oh well.
I haven't been stitching much lately either, between being sick and getting ready for the
Crazy 2015 challenge
next month. But come January 1st, hopefully there will be much stitchy goodness to be done!